Kornskyldvej is a very personal project from the musician Mads Morville. Mads himself writes the following about the project:
"About 27 years ago my parents moved into our house on Kornskyldvej 57. I spent the entirety of my childhood in this house, which has now been sold in the wake of my parents' divorce this January.
In June I played two concerts on site at Kornskyldvej 57 with music composed in the house, based on old photos and memories. The music won't be performed live again.
During the gradual process of the house being emptied, I've been recording the songs in the house which will be released on tape in a limited run of 57 copies on the 8th of October, one day after the house is passed on to the new tenants."
Due to the intimate nature of the music and concept the music can only be heard by purchasing a tape from Mads Morville at mads@morville.net.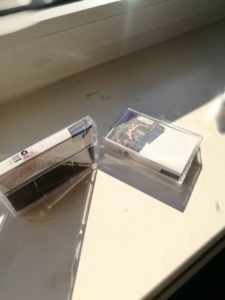 Guitar, synths, piano, voice, field recordings and recording: Mads Morville
Mix and Master: Jacob Ridderberg & Mads Morville
Artwork and design: Mads Morville & Joshua Chronstedt